Step 4: Collecting Data
Bringing all the pieces together
---
By now, we created an account and project in the Developer Console, downloaded Sensor Cloud Evaluation, and set up a Sensor Gateway.
In this final step, we will add your Sensor Gateway to Sensor Cloud Evaluation and start collecting live data from your sensors.
Collecting Data
---
ONE | Add Sensor Gateway to Sensor Cloud Evaluation
From STEP 3, the Sensor Gateway is now in "Claim Mode". Back on SC Eval, click on + Add Gateway. You will be prompted for the Claim Code. Enter the claim code retrieved from STEP 1: MODE's Developer Console.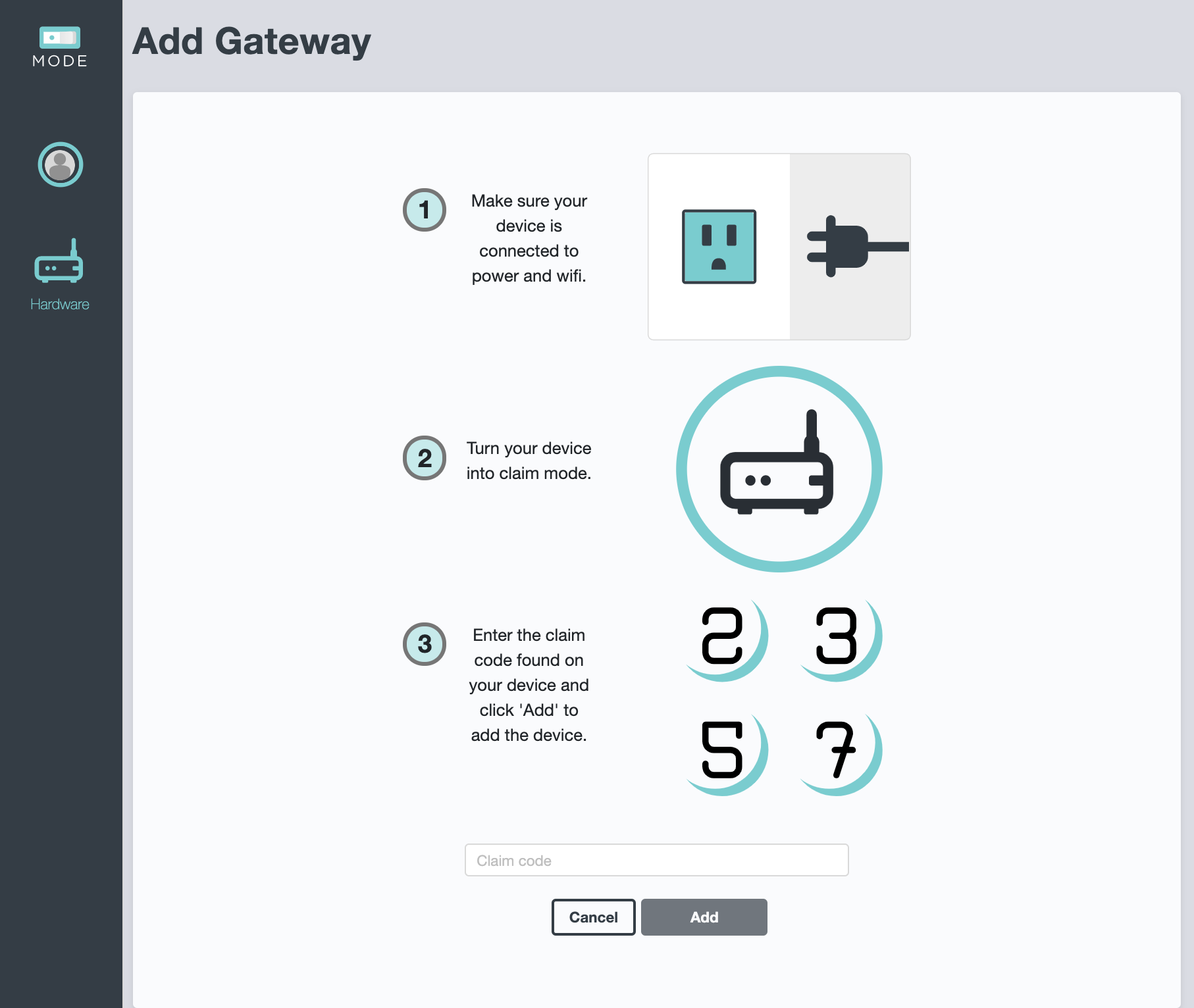 When successfully claimed, your Gateway is displayed under Hardware.

TWO | Confirm connection
When completed, return to the Sensor Gateway console and press any key to restart the application and apply the settings. You can check if the gateway is correctly connected to MODE Cloud from MODE Developer Console under the Sensor Gateway device instance "001".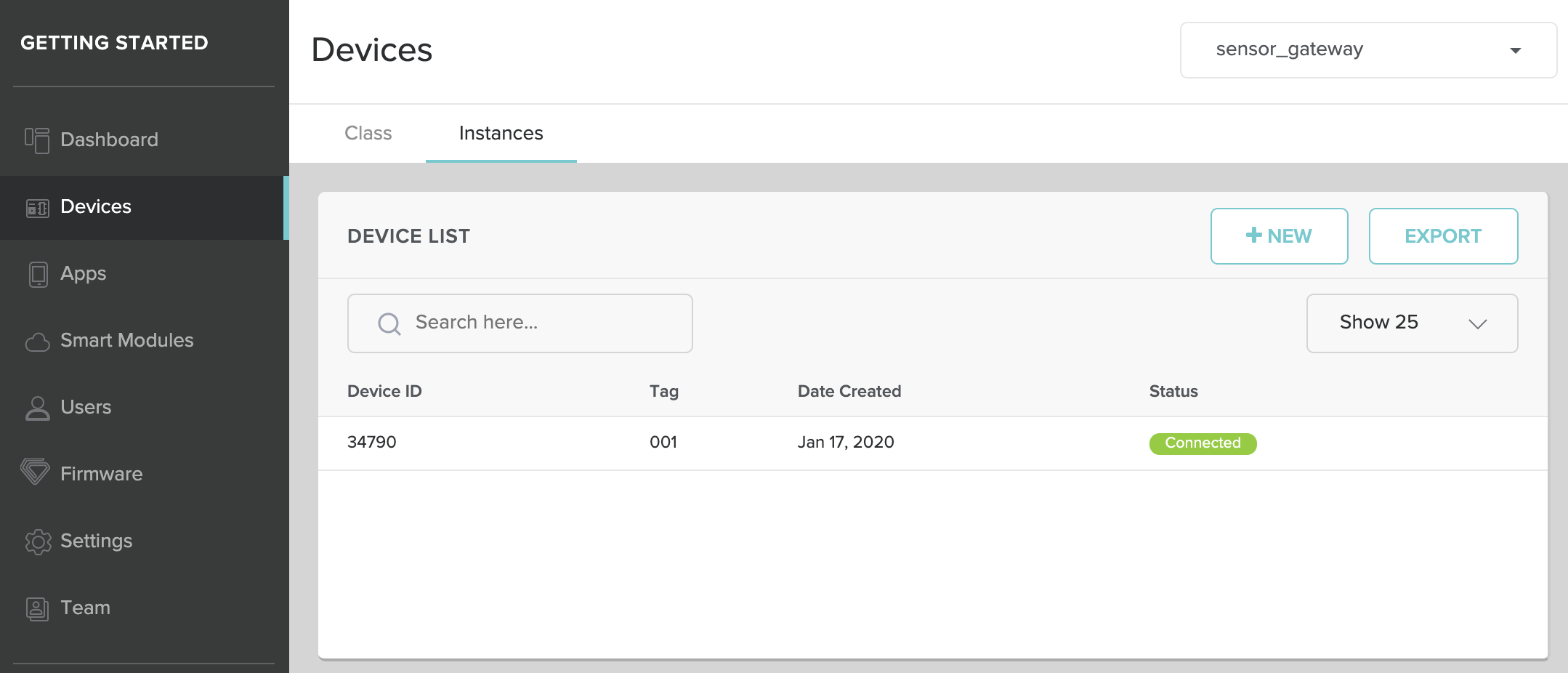 THREE | Scan for Sensor Modules
Scan and attach sensor modules to the Gateway through SC Eval. Click on the + Add Modules button under your Gateway. We recommend using OMRON's 2JCIE-BL Environmental Sensor. If you have one, try the connection from the SC Eval screen. When you scan for sensor modules, all active modules in the vicinity will be detected. (Note: Place sensor modules within 5 feet of the Gateway to ensure detection.)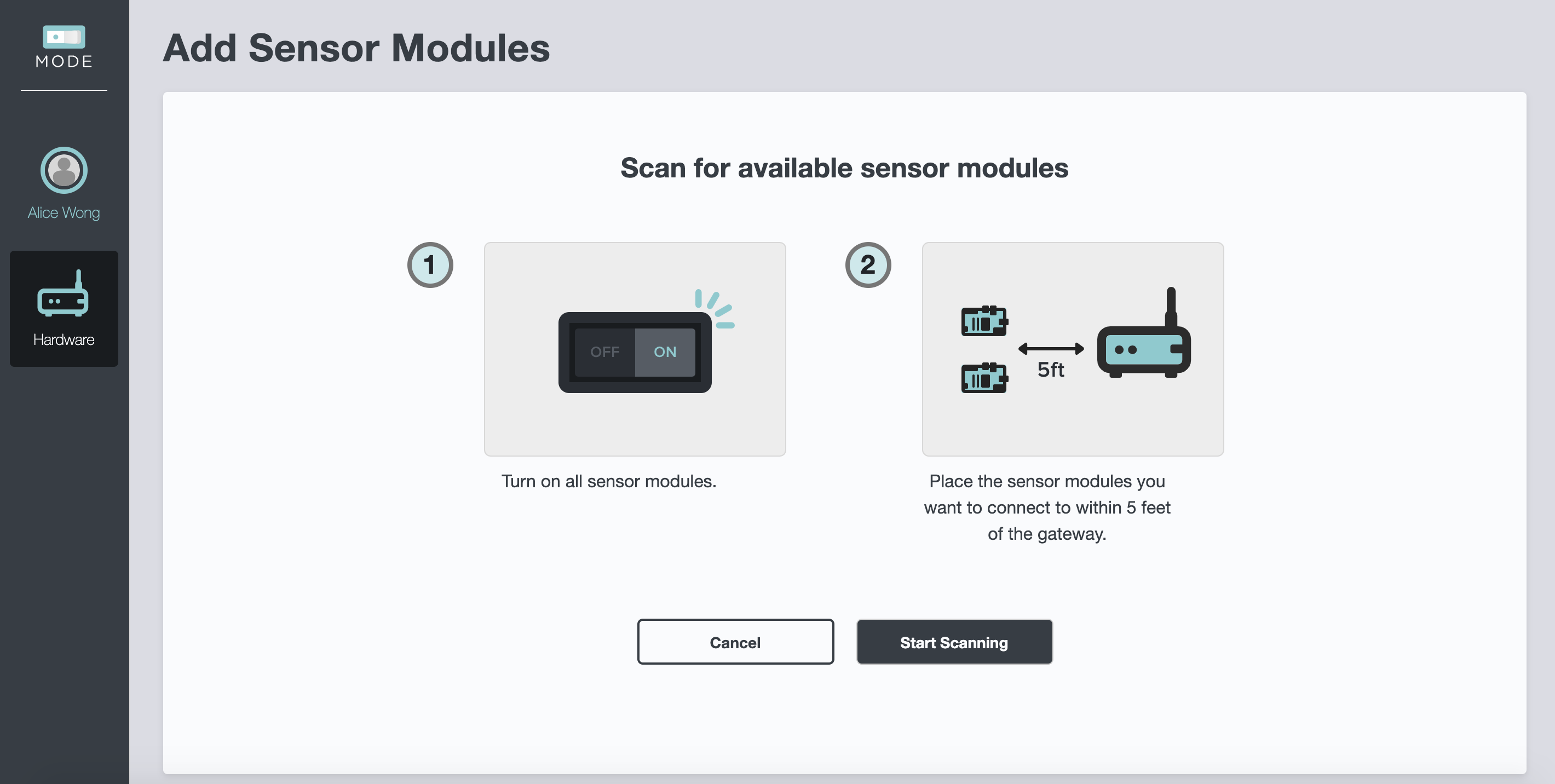 Wait a few seconds as the Gateway scans for nearby sensor modules.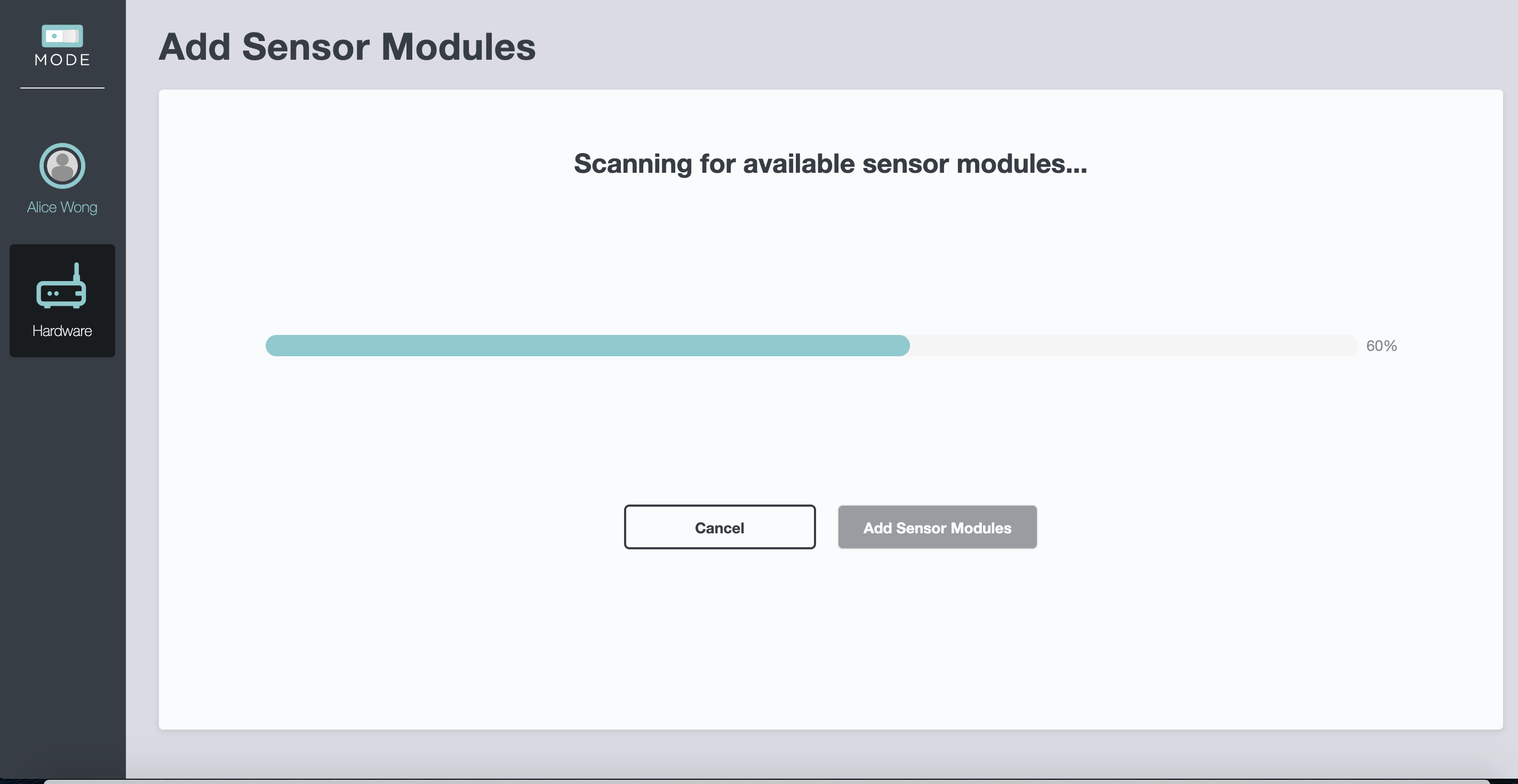 When your sensor modules appear on the screen, select the ones you want to add to the Gateway. Once added, your sensor modules will be shown on the Hardware page of SC Eval.

TA-DA!
---
The Sensor Gateway is now connected successfully and sensor modules are collecting data. You can click on each individual sensor module to view the data.
Your project is complete! You can add as many sensor modules as you would like. You can view data from each individual sensor module by clicking it on the Hardware page.
Let's continue on to the end of this guide